Today The Duke and Duchess of Sussex attended the reception in London which celebrated young people from around the Commonwealth — including representatives from a group from those countries they will visit in the fall: Australia, New Zealand, Fiji and Tonga.
The event marked an opportunity for Harry, 33, who was made the Youth Ambassador for the organization of 53 countries linked to the U.K. in April, and Meghan, 36, to hear more about how the inspiring and empowering young leaders who have been working together to help shape the future.
Meghan wore a bright yellow Brandon Maxwell sheath dress.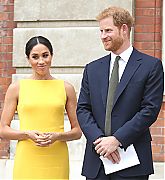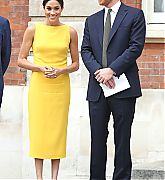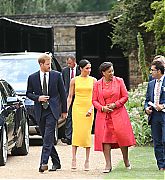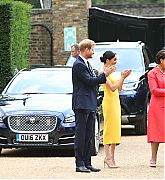 GALLERY LINK
Appearances & Engagements Photos > Engagements In 2018 > July 5 |Your Commonwealth Youth Challenge reception