Today,
(January 14, 2018)
The Duke and Duchess of Sussex traveled to Birkenhead for a day of engagements. The royal couple started off their day at Hamilton Square where they viewed a new sculpture erected in November to mark the 100th anniversary of Wilfred Owen's death. The statue, named after one of the war poet's poems
'Futility'
, is cast in bronze and represents an exhausted WW1 soldier. Harry and Meghan met local veterans and members of the Birkenhead Institute Old Boys, of which Wilfred Owen belonged to, and which played a part in the creation of the tribute. The couple then greeted the large crowds of waiting admirers.
During the walkabout Meghan revealed that she is six months pregnant, but revealed later that she and Harry don't know if the baby is a boy or girl.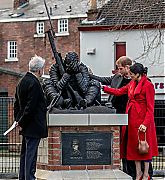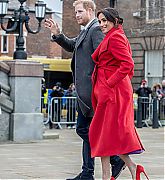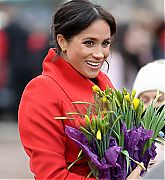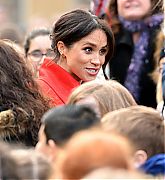 In the couple's second unannounced engagement they officially opened Number 7, a 'Feeding Birkenhead' citizens supermarket and community cafe, at Princess Pavements, Pyramids Shopping Centre,the new store enables local families to buy their weekly shopping at a discounted price, and provides advice and advocacy on benefits, looking for work, debt, budgeting, and cooking. They also revealed plans to launch a "baby basics" program which will provide baby clothes and toiletries to new moms. The couple toured the new supermarket and enjoyed coffee and tea with the locals.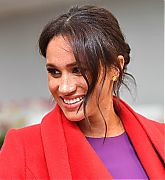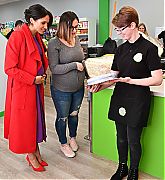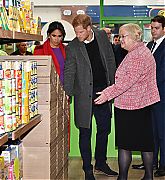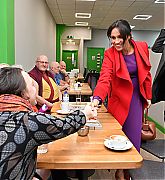 The Duke and Duchess then visited Tomorrows Women, an organization that supports women in vulnerable circumstances. They offer an extensive range of training courses and workshops for more than 6000 women as well as support groups focusing on mental health issues, domestic abuse, and addiction. Harry and Meghan met women taking part in a knitting and flower arranging sessions.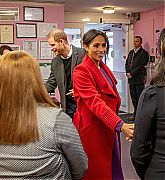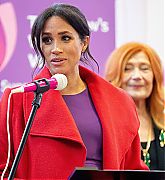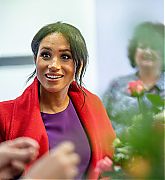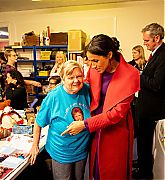 Their last stop of the day was at The Hive, a safe environment for young people to enjoy themselves, building key skills and raising their aspirations and confidence. Harry and Meghan enjoyed a performance upon their arrival by the Junior Dance Troupe and took part in a number of activities and workshops throughout the centre.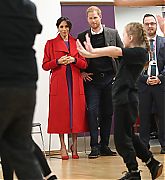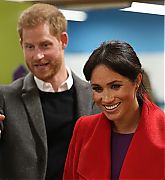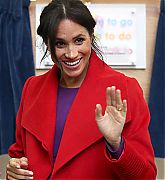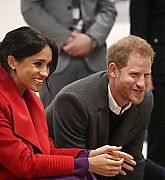 GALLERY LINK
Appearances & Engagement Photos > Engagements in 2019 > January 14 |The Duke And Duchess of Sussex Visit Birkenhead