The Sussex Royal Instagram account revealed that the Duchess of Sussex made a private visit to The Luminary Bakery.
First featured in British Vogue's 'Forces For Change' September issue that Meghan guest edited. The Luminary Bakery is a non profit bakery that uses baking as a tool to take women on a journey to employ ability and entrepreneurship, equipping them with transferable skills for the working world. Offering courses, work experience and paid employment within the bakery, empowering women to build their career. By investing in and releasing them to realize their dreams – through training, employment and community, they aim to break cycles of poverty, violence & disadvantage once and for all.
This visit coincides with a story for The Telegraph by journalist Bryony Gordon who followed The Duchess as she joined The Luminary Bakery for the opening of their new location which will enable the organisation to provide services, support and mentoring for four times the number of women. You can read the article here where Meghan talks about how vulnerability is one of humanity's greatest strengths.
During her visit Meghan met with the women of the bakery who shared their emotional stories with her.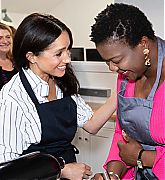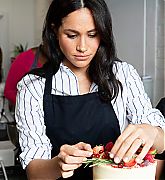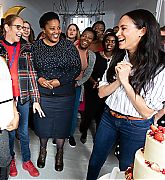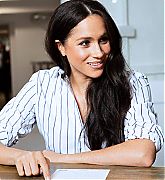 GALLERY LINK
Photoshoots & Official Portraits > Charity Projects > The Luminary Bakery 2019