Harry and Meghan have made this year's Time 100 Most Influential People of 2021 list with a short profile written by chef Jose Andres, who is founder of World Central Kitchen.
The Sussexes' Archewell Foundation has partnered with the non-profit organisation, that helps feed communities worldwide, including in the aftermath of natural disasters.
In the piece for Time Magazine, Jose writes: "In a world where everyone has an opinion about people they don't know, the Duke and Duchess have compassion for the people they don't know. They don't just opine. They run toward the struggle."
Prince Harry and Meghan are joined by six other worldwide covers: gymnast Simone Biles, actor Kate Winslet, singer-songwriter Billie Eillish, director-general of the World Trade Organization Ngozi Okonjo-Iweala, CEO of NVIDIA Jensen Huang and writer Cathy Park Hong.
The couple also wrote in praise of Dr. Ngozi Okonjo-Iweala for the publication's annual list of Most Influential People, who became the first woman and the first African to lead the World Trade Organization.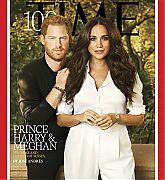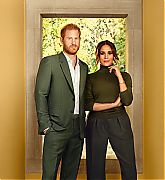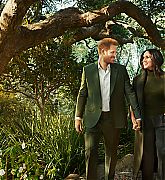 GALLERY LINK
Magazine scans > scans from 2021 > time's 100 most influential people
Photoshoots > 2021 | time 100time's 100 most influential people