INFORMATION
Sentebale is a charity founded by The Duke of Sussex and Prince Seeiso in 2006 following Prince Harry's gap year to Lesotho in 2004. Sentebale means 'Forget me not' in Sesotho and the name was chosen "as a memorial to the charity work of our own mothers, as well as a reminder to us all not to forget Lesotho or its children." (Prince Harry speaking at the Concert for Diana).
They help the most vulnerable children in Lesotho and Botswana get the support they need to lead healthy and productive lives. Sentebale works with local grassroots organisations to help these children – the victims of extreme poverty and the HIV/AIDS epidemic.
Meghan, The Duchess of Sussex has joined Prince Harry in support of Sentebale.
EFFORTS:
July 26, 2018 – Sentebale Polo Cup – Prince Harry hosts a charity fundraising polo match in aid of Sentebale at the Royal County of Berkshire Polo Club. Meghan, Duchess of Sussex accompanied him. The afternoon included a reception and lunch. Meghan presented the trophy to the winning team, which of course included Prince Harry. This event raised over £1 million for Sentebale!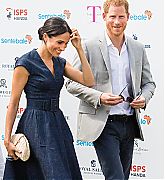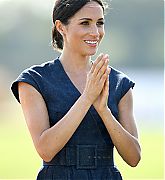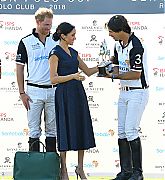 ---
August 29, 2018 – Gala Performance Of Hamilton West End – The Duke and Duchess of Sussex attend a gala performance of the musical Hamilton at the Victoria Palace Theatre. The performance raised funds and awareness for Sentebale, Prince Harry's charity that helps children affected by HIV in Southern Africa. Harry and Meghan met with Lin-Manuel Miranda who is the creator and previously starred in the play while on Broadway and the cast and crew after the performance.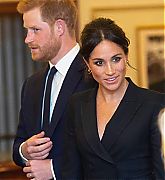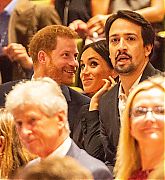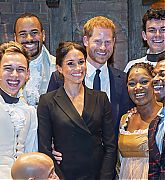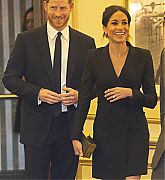 ---
January 16, 2019 – The Duke And Duchess Of Sussex Attend The Premiere of Cirque du Soleil's 'Totem' – The Duke and Duchess of Sussex attended the premiere of Cirque du Soleil's Totem in support of Sentebale, at the Royal Albert Hall. The evening helped raise awareness and funds the charity, which works with children and young people affected by HIV. Prince Harry co-founded Sentebale in 2006 with Prince Seeiso of Lesotho. Before and after the performance The Duke and Duchess met with performers and representatives from Sentebale and Cirque du Soleil. This evening's show was the second event in a series of 'Sentebale Nights' which is continuing to build on the success of the charity's first production and partnership with the hit musical 'Hamilton' which was also attended by The Duke and Duchess back in August of last year.