Today, May 17, 2018 Prince Harry and Meghan Markle surprised everyone as they arrived in Windsor for afternoon tea and wedding rehearsals! Other members of the royal family spotted were the Duke and Duchess of Cambridge. it was reported that Meghan's mother Doria is to have met with William, Catherine, George, and Charlotte today.
In other sad news Meghan released a statement confirming that her father would not be attending the wedding after much speculation. The statement reads:
Sadly, my father will not be attending our wedding. I have always cared for my father and hope he can be given the space he needs to focus on his health. I would like to thank everyone who has offered generous messages of support. Please know how much Harry and I look forward to sharing our special day with you on Saturday.
I have added 4 high quality photos to the gallery with thanks to Jay for the photos!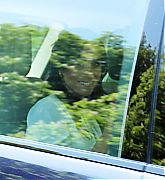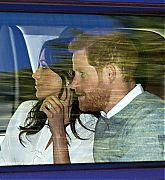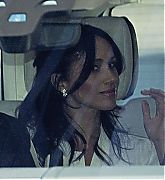 GALLERY LINK
Appearances & Engagements Photos > Engagements in 2018 > The Royal Wedding > May 17 | The Royal Wedding – Wedding Rehearsals At Windsor Castle