Prince Harry and Meghan Markle and her mom Doria arrived in Windsor for afternoon tea with the Queen and a rehearsal with all 10 pageboys and bridemaids.
Later this afternoon Meghan and Doria will make their way to Cliveden House, where they will stay tonight.
Kensington Palace announced Friday that Meghan, 36, has asked Charles, 69, to carry out the duty. Meghan had planned on having her father, Thomas Markle, by her side, but she "sadly" confirmed on Thursday that he would not be attending the royal wedding as originally planned.
"Ms. Meghan Markle has asked His Royal Highness The Prince of Wales to accompany her down the aisle of the Quire of St George's Chapel on her Wedding Day," the palace statement said. "The Prince of Wales is pleased to be able to welcome Ms. Markle to The Royal Family in this way."
I have added high quality photos to the gallery.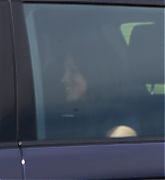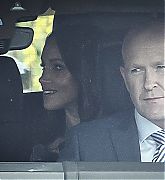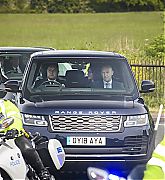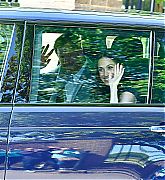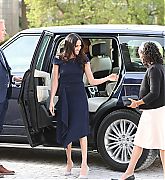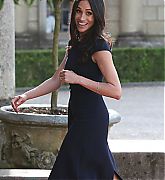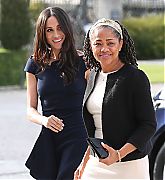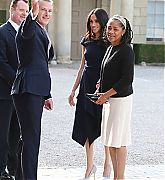 GALLERY LINK
Appearances & Engagements Photos > Engagements in 2018 > The Royal Wedding > May 18 | The Royal Wedding – Wedding Rehearsals At Windsor Castle
Appearances & Engagements Photos > Engagements in 2018 > The Royal Wedding > May 18 | The Royal Wedding – Meghan Arrives At Cliveden House Hotel