First of foremost,
Happy Birthday to The Duchess of Sussex, Meghan Markle!
Today Meghan turns 37! Secondly, today (August 04, 2018) The Duke and Duchess of Sussex attended the wedding of Charlie Van Straubenzee And Daisy Jenks in Surrey. Prince Harry was the best man for his longtime friend. This may be one of the few times if not the last time we see Prince Harry and Duchess Meghan this month as the royals usual take the month of August off from Royal duties before they resume in September. I have added
100+ high quality photos
to the gallery, with special thanks to Holly at
Evan-Peters.Com
for some of the photos! Enjoy!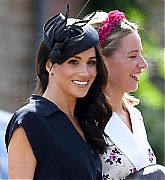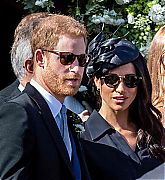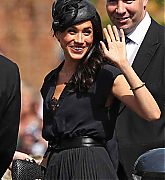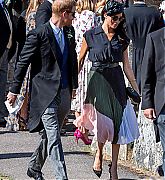 GALLERY LINK
Candid Photos > Candids From 2018 > August 04 | Wedding Of Charlie Van Straubenzee And Daisy Jenks