On July 04, 2019 The Duchess of Sussex attended Day 4 of the Wimbledon Championships.
The Duchess was on hand to cheer on best friend Serena Williams as she took on 18-year-old Slovenian Kaja Juvan in the second round of the championships. Serena is one step closer in going after her twenty-fourth Grand Slam title as she won the match-up.
Meghan was joined court-side by two close friends from Northwestern University, Lindsay Roth and Genevieve Hillis. The rumor mill suspects that these two are the 'private citizens' chosen to be Baby Archie's godparents.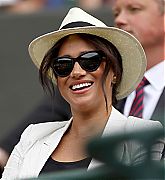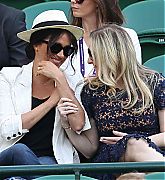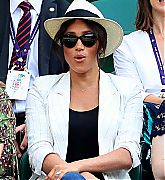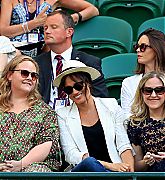 GALLERY LINK
Engagements & Tour Photos > 2019 > July 02 | Wimbledon – Day 2 – The Championships