On the day of their wedding back in May, Prince Harry and Meghan Markle were given the titles of Duke and Duchess of Sussex by the Queen. And it has taken almost five months for the pair to check out "their" territory themselves, as the couple is visiting Sussex for the first time on Wednesday.
Harry and Meghan arrived in the county, located about 50 miles south of London, for a series of engagements. They were greeted by throngs of well-wishers, including a group of students from Westbourne House School, according to People, who initially welcomed them and created an "A-Z guide to Sussex" for the pair. Meghan, who reportedly asked all the children their names, reportedly responded, "Oh my goodness, thank you. That's very cool," to the presentation of the gift.
The pair had a busy day scheduled, as they looked at the Sussex copy of the American Declaration of Independence and visited both an animation workshop and a rehearsal of a university orchestra.
Meghan wore a cream coat made by Armani for the day trip, with a dark green shirt (by & Other Stories) paired with a green leather pencil skirt (by Hugo Boss). She stuck with the green theme with her bag, the "Nina" by Gabriela Hearst.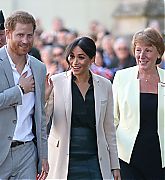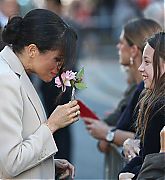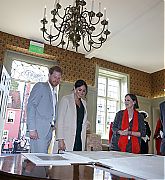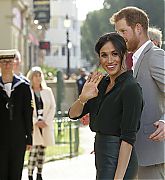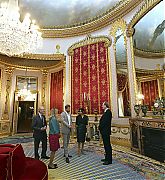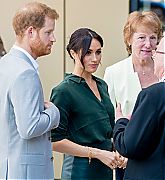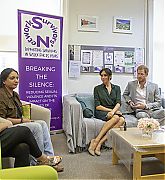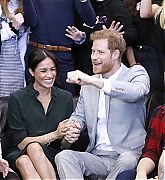 GALLERY LINK
Appearances & Engagements > Engagements In 2018 > October 03 | The Duke And Duchess of Sussex Visit Sussex