Hello everyone! Welcome to Day 5 of Royal Visit Australia! The Invictus Games are here! Itn't it amazing to think that just last year at the Invictus Games Harry and Meghan were just making their relationship public and now a year later they are not only married but expecting a baby! My, how time does fly!
MEMORIAL SERVICE: The fifth day of Royal Visit Australia started with an embargoed engagement. The Duke and Duchess of Sussex unveiled an Anzac Memorial in Hyde Park. During their visit Harry and Meghan received a tour of the new education and interpretation facilities, viewed the The Hall of Silence, and laid a wreath together. This was a very fitting way to start the day as Prince Harry had a very extensive career in the British Army, and his experiences helped him in his creation of the Invictus Games. Prince Harry looked very dapper in the tropical dress of his regiment, the Blues and Royals, including his new gold aiguillettes. He was appointed personal aide-de-camp to the Queen at the start of the tour.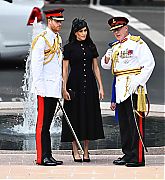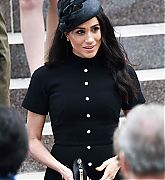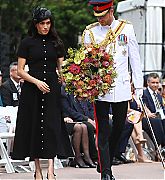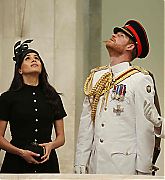 VIDEOS: ANZAC Memorial Unveiling
INVICTUS GAMES: The Duke and Duchess then traveled by boat to attend the Invictus Games Sydney 2018 Jaguar Land Rover Driving Challenge on Cockatoo Island. The Jaguar Land Rover Driving Challenge is a test of skill and precision and is designed to test driving skills, navigational ability, observation and teamwork using Jaguar Land Rover vehicles. The Duke and Duchess made sure that they got to meet with competitors, their families, staff, and volunteers. Prince Harry of course had a go at the mini car driving course for children. Afterwards, The Duke and Duchess handed out the first medals of the game.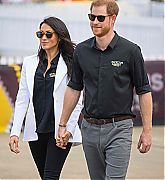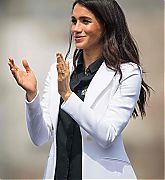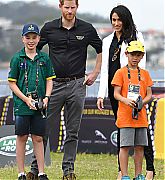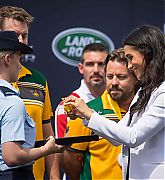 VIDEOS: Harry And Meghan Present Medals
OPENING CEREMONY: To start their evening Their Royal Highnesses attended a reception before the Opening Ceremony where they mingled with guests. The Opening Ceremony was delayed for an hour as a thunderstorm rolled through. Luckily, it cleared up, and the rest of the night went on as planned with a crowd of 4,000 attendees including competitors, family and friends, and dignitaries at the Sydney Opera House. Through song, colour and tradition, the Opening Ceremony showcased personal stories of recovery, endurance and rehabilitation, bringing together the rich and diverse cultures and experiences that make up the Invictus Games family. Prince Harry once again gave an uplifting and motivating speech that you can read here.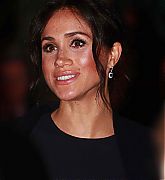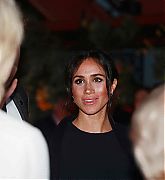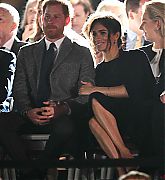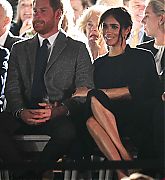 VIDEOS: Invictus Games: Sydney 2018 Opening Ceremony
GALLERY LINK
Engagements In 2018 > Commonwealth Tour > October 20 | Commonwealth Tour – Day 5 – Set 1
Engagements In 2018 > Commonwealth Tour > October 20 | Invictus Games: Sydney – Day 1 – Set 1
Engagements In 2018 > Commonwealth Tour > October 20 | Invictus Games: Sydney – Day 1 – Set 2