Although Meghan was scheduled to attend the Road Cycling event during the Invictus Games, she did not. Multiple royal correspondents on Twitter reported that a spokesperson for the Duke and Duchess said:
"After a busy programme, The Duke and Duchess decided to cut back the Duchess's schedule slightly for the next couple days, ahead of the final week and a half of the tour."
Harry and Meghan will fly to Fraser Island together as planned, but she may not undertake many engagements in Fraser Island due to the tough terrain. Reports are also clarifying that Meghan is feeling good, just tired as she has said herself for the last few days. It seems the Palace thinks it's wise for Meghan to pace herself over the next week and a half.
Here at Simply Meghan we wish The Duchess the best and hope she takes all the time she needs to care for herself and her baby. We'll be sure to keep track of all the latest updates regarding Meghan's edited schedule, you can also follow us on Twitter @meghanmarkleorg where we retweet all updates.
INVICTUS GAMES: Their Royal Highnesses attended a lunchtime Reception hosted by the Prime Minister, with Invictus Games competitors and representatives from the community in the city's central parkland, The Domain. The reception was held at the Pavilion restaurant where Harry and Meghan chatted with guests and posed for photos.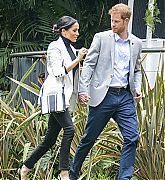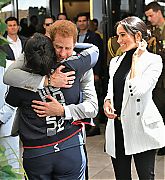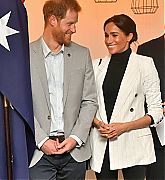 VIDEOS: Harry And Meghan Attend Reception
SMOOTH SAILING:
Meghan did join Harry to watch the Invictus sailing event. The couple cheered on the competitors and Prince Harry received quite a big bear hug when one very excited Invictus competitor jumped into the boat. You can watch the video below. We just love the relationship Prince Harry has with the men and women of Invictus.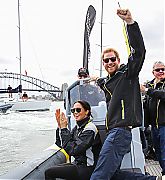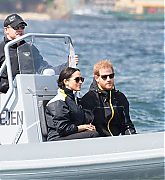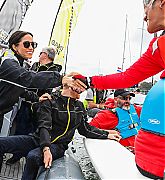 VIDEOS: A Bear Hug For Prince Harry
GALLERY LINK
Engagements In 2018 > Invictus Games: Sydney > October 21 | Commonwealth Tour – Day 2 – Set 1
Engagements In 2018 > Invictus Games: Sydney > October 21 | Commonwealth Tour – Day 2 – Set 2