Their Royal Highnesses will travel to Queensland's Fraser Island, or K'gari as it is known by the Traditional Owners the Butchulla people, as part of the dedication of the site to the Queen's Commonwealth Canopy (QCC).
Fraser Island is the largest sand island in the world, and has a total of 206,970 acres of protected forest. Among its many striking features, the Island is characterised by its long beaches, tall rainforest, coastal heaths, freshwater lakes and ever-evolving sand dunes.
ARRIVAL: The Duchess of Sussex arrived to Kingfisher Bay without the Duke of Sussex. The two split at the airport with Prince Harry continuing to carry out the previously scheduled engagements alone. Meghan continued on to the resort for more rest. It was reported that Meghan will return to the full royal tour schedule tomorrow in Fiji as a senior palace aide says she is "feeling refreshed following some rest" and looking forward to the rest of the tour.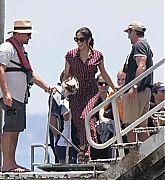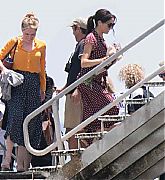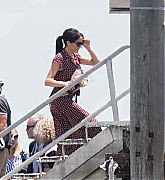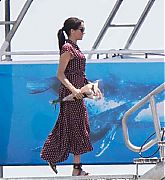 KINGFISHER BAY: Harry and Meghan in the afternoon for a walkabout along the picturesque Kingfisher Bay Jetty. The Duke and Duchess stopped numerous times to carry on conversations with the excited locals and receive baby gifts.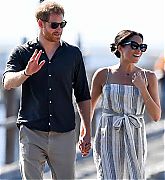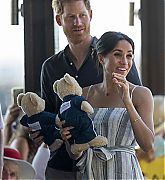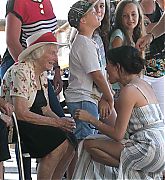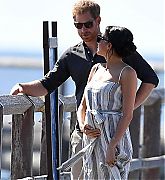 GALLERY LINK
Engagements In 2018 > Commonwealth Tour > October 22 | Commonwealth Tour – Day 7 – Set 1
Engagements In 2018 > Commonwealth Tour > October 22 | Commonwealth Tour – Day 7 – Set 2