The Duke and Duchess will depart on a Royal New Zealand AirForce flight for Wellington. Their Royal Highnesses will travel on the same aircraft as a number of the New Zealand Invictus Games competitors, and on arrival, will be met off the plane together by the Prime Minister Jacinda Ardern.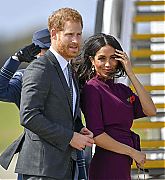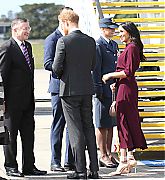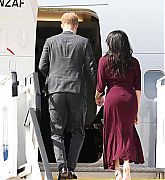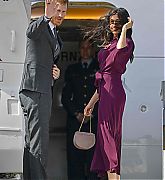 From the airport, Their Royal Highnesses will attend the traditional welcome ceremony on the lawns of Government House – the residence of the Governor-General to New Zealand Dame Patsy Reddy. Their Royal Highnesses will be invited to hongi with the Governor-General's Kuia and Kaumātua (Māori elders), before the pōwhiri, which includes a haka performed by members of the New Zealand Defence Force. The ceremony will also include a 21-gun salute, and will be attended by school children.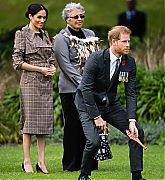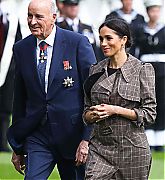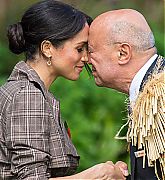 Their Royal Highnesses will then travel to the Pukeahu National War Memorial Park. Here, they will lay a wreath at the Tomb of the Unknown Warrior, and will visit the newly unveiled UK War Memorial – whose design takes the form of two of the United Kingdom and New Zealand's most iconic trees – the Royal Oak and a Pōhutakawa. This engagement will be followed by a public walkabout in the Memorial Park.
That evening, The Duke and Duchess will receive official calls from the Prime Minister and Leader of the Opposition at Government House, before attending a reception hosted by the Governor General celebrating the 125th anniversary of women's suffrage in New Zealand.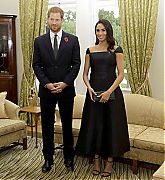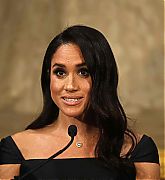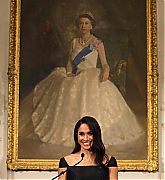 GALLERY LINK
Engagements In 2018 > Commonwealth Tour > October 28 | Commonwealth Tour – Day 13 – Set 1
Engagements In 2018 > Commonwealth Tour > October 28 | Commonwealth Tour – Day 13 – Set 2
Engagements In 2018 > Commonwealth Tour > October 28 | Commonwealth Tour – Day 13 – Set 3