The Duke and Duchess will visit one of Wellington's most iconic cafes. Their Royal Highnesses will meet young people from a number of mental health projects operating in New Zealand offering support to other young people through helplines, social media, websites and school-based programmes.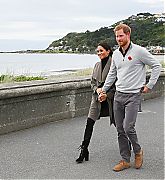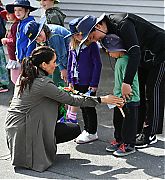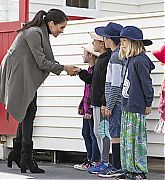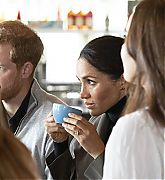 From Wellington, The Duke and Duchess will travel to Abel Tasman National Park, which sits at the north-Eastern tip of the South Island, and is an area famed for its golden beaches and native bush walks. Their Royal Highnesses will be greeted by a traditional welcome ceremony on arrival, before embarking on a trail walk with one of the park's rangers to learn more about the history of the forest and the environmental challenges of protecting the park's habitat. Before departing, The Duke and Duchess will join some of the park's young ambassadors and local school children at a barbeque lunch and for a tree planting.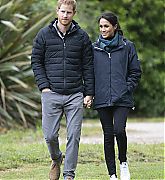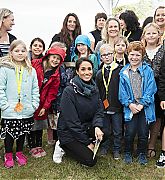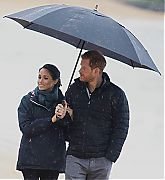 That evening back in Wellington, Their Royal Highnesses will visit Courtenay Creative for an event celebrating the city's thriving creative arts scene. Courtney Creative runs programmes to give young people the tools and experience to excel in the film industry, and The Duke and Duchess will meet a number of young creatives demonstrating their skills in props, make-up, and costume.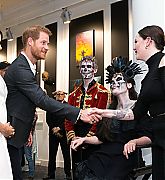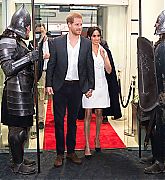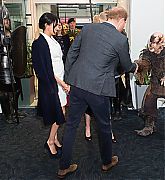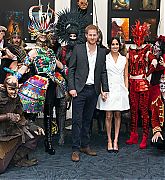 GALLERY LINK
Engagements In 2018 > Commonwealth Tour > October 29 | Commonwealth Tour – Day 14 – Set 1
Engagements In 2018 > Commonwealth Tour > October 29 | Commonwealth Tour – Day 14 – Set 2
Engagements In 2018 > Commonwealth Tour > October 29 | Commonwealth Tour – Day 14 – Set 3