Today, September 07, 2019 The Duchess of Sussex was in New York City to watch the US Open Women's Final.
The Duchess arrived in New York on Friday afternoon and will reportedly spend the rest of the weekend in New York before heading back to Britain. Meghan made the last minute trip back to the states to support her friend Serena Williams as she competed against Bianca Andrescu of Canada.
The Duchess sat alongside Serena's mother, husband, and sister in the player's box with other notable celebrities including, Spike Lee, Taraji P. Henson, Alexandra Raisman, and Cara Delevingne to name a few.
Ultimately, Serena fell short and her 24th record tying Grand Slam still eludes her as Bianca Andrescu became the first Canadian (female or male) to win a major title and the first player born in the 2000s to win a major title.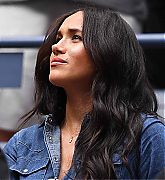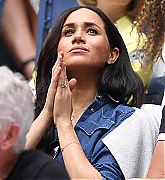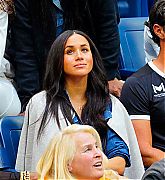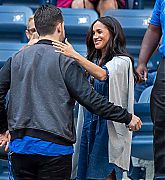 GALLERY LINK
Appearances & Engagements Photos > Engagements in 2019 > September 07 | U.S. Open Tennis