On October 15, 2019 The Duke and Duchess of Sussex attended the WellChild Awards.
The WellChild Awards, celebrates the inspirational qualities of the UK's seriously ill children and young people, along with those who go that extra mile to make a difference to their lives.
Prince Harry has been Patron of the charity since 2007 which aims to ensure every child and young person living with serious health needs has the best chance to thrive with the support and medical care needed in the comfort of their own home.
During the engagement the pair met with the winners of the awards and their families as well representatives and sponsors. During the event Prince Harry delivered an emotional speech saying: "Last year when my wife and I attended we knew we were expecting our first child – no one else did at the time, but we did – and I remember squeezing Meghan's hand so tight during the awards – both of us thinking what it would be like to be parents one day and more so, what it would be like to do everything we could to protect and help our child should they be born with immediate challenges or become unwell over time. And now, as parents, being here and speaking to all of you pulls at my heart strings in a way I could have never understood until I had a child of my own."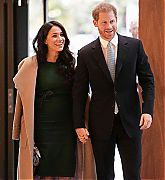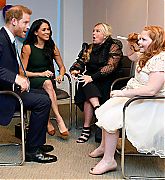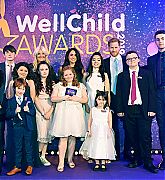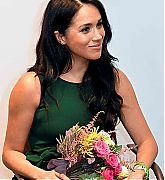 GALLERY LINK
appearances & engagements PHotos > Engagements in 2019 > October 15 | Wellchild Awards