On September 20, 2019 The Duke and Duchess of Sussex traveled to Rome for the wedding of designer Misha Nonoo and oil tycoon Mikey Hess.
The Duke and Duchess have been friends of Misha Nonoo for several years and she is rumored to have set them up on their blind date in 2016.
Others in attendance included Princesses Beatrice and Eugenie, and lots of celebrities including Katy Perry, Orlando Bloom, James Corden, Paul MacCartney, and Karlie Kloss to name a few.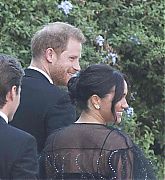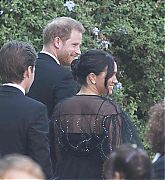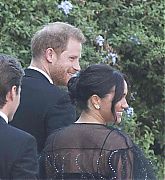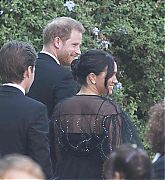 GALLERY LINK
Candid Photos > Candids from 2019 > September 20 | Wedding Of Misha Nonoo And Mikey Hess