Every year, on the Wednesday before Christmas, the Queen holds a pre-Christmas lunch at the palace, and it's one of the more entertaining of the traditional royal events because, instead of seeing posed photos from inside the event, we only get a bunch of paparazzi shots of the various royals in their cars making their way into the palace. It's sort of like the royal version of those photos taken of people as they careen down the track on an amusement park ride.
And this year's photos are even more notable than they have been other years, as the event was attended by Meghan Markle. Markle, who is set to marry Prince Harry in May, presumably met many of the extended-family royals for the first time today, as more than 50 royals lunched with the Queen.
Markle wore a "high-necked lace dress" from the label Self-Portrait. She accompanied the look with some diamond drop earrings.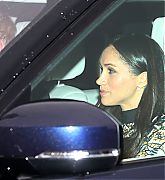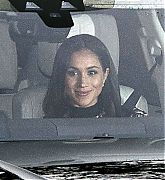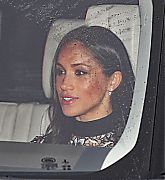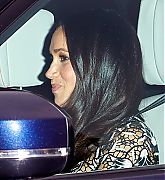 GALLERY LINK
Engagements Christmas Lunch At Buckingham Palace – December 20 2017