This evening,
(June 26, 2018)
The Duke and Duchess of Sussex joined The Queen at Buckingham Palace for the
Queens Young Leaders Awards Ceremony
. The awards ceremony celebrates young people aged 18-29 from across the Commonwealth, who are taking the lead in their communities and using their skills to transform lives. During the event Prince Harry who was made the The Queen's Commonwealth Youth Ambassador in April gave a speech, saying in part:
… I, together with my wife Meghan, look forward to convening young people from around The Commonwealth to hear your ideas, work with you to build platforms for you to collaborate and form partnerships, and continue to meet with many of you as we travel around in our work on behalf of The Royal Family. We look forward to meeting many of you this evening – but we also hope to see you in action in your home countries someday too…
You can read his full remarks here.
After the awards ceremony Harry and Meghan met with a group of the Queen's Young Leaders and supporters during a reception including those from Australia, New Zealand and Tonga which they will be visiting on their fall tour.
I have added 15 high quality photos to the gallery with more to come soon. Enjoy!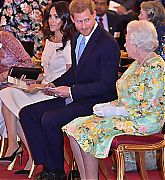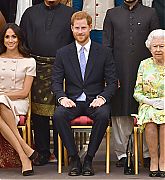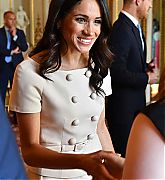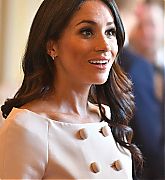 GALLERY LINK
Appearances & Engagements Photos > Engagements In 2018 > Young Leaders Awards Ceremony At Buckingham Palace