ARTS AND CRAFTS: The Duke and Duchess visited the St George Building for a call on the Prime Minister S. Akilisi Pohiva and members of the cabinet. From there, Their Royal Highnesses attended an exhibition with The Princess Angelika at the Faonelua Centre, celebrating Tongan handicrafts and products, including traditional mats and 'tapa' cloth. Their Royal Highnesses also had the opportunity to meet local Tongan traders and craftsmen.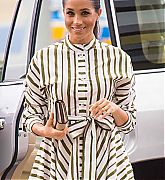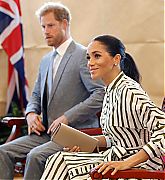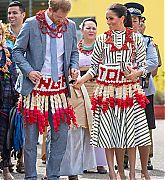 VIDEOS: Harry And Meghan Meet The PM
FOREST DEDICATION: The Duke and Duchess then traveled to Tupou College, which is the oldest secondary school in the Pacific, founded by a British missionary in 1866. Their Royal Highnesses dedicated two forest reserves at the school's on-site forest, the Toloa Forest Reserve, the last remaining forest area on Tonga's main island of Tongatabu, and the Eua National Park Forest Reserve, located at the Island of Eua – to The Queen's Commonwealth Canopy. The Tupou College Boys' will perform traditional Tongan music to commemorate the event. From Tupou College, The Duke and Duchess will travel to The Royal Palace for an official farewell with The King before departing for Sydney.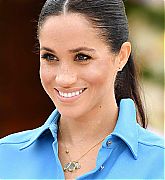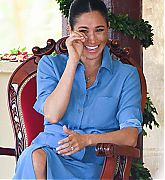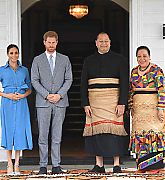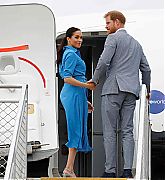 VIDEOS: Harry And Meghan Bid Farewell | Harry And Meghan Sing
AUSTRALIA AGAIN: That evening in Sydney, Their Royal Highnesses attended the Australian Geographic Society Awards, an annual gathering of Australia's brightest and best in exploration, science and conservation. Their Royal Highnesses will present youth awards to honour the highest achievements in conservation and adventure, and The Duke gave an address.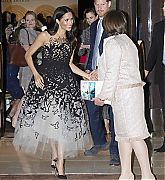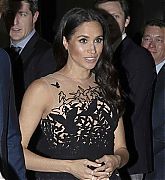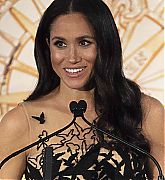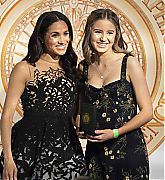 VIDEOS: Harry And Meghan At Australian Geographic Society Awards
GALLERY LINK
Engagements In 2018 > Commonwealth Tour > October 26 |Commonwealth Tour – Day 11 – Set 1
Engagements In 2018 > Commonwealth Tour > October 26 | Commonwealth Tour – Day 11 – Set 2
Engagements In 2018 > Commonwealth Tour > October 26 | Commonwealth Tour – Day 11 – Set 3