Today,
March 06, 2019
The Duchess of Sussex made a surprise appearance on stage at We Day in London. Kensington Palace had announced last week that Prince Harry would be attending the event which supports and encourages young people to take part in positive social change. There was no mention of Meghan of attending. At the end of his speech, Prince Harry invited Meghan up on the stage, she didn't speak, but during his speech Harry quoted one of Meghan's favorite Martin Luther King quotes:
As my wife often reminds me with one of her favourite quotes by Martin Luther King Jr. – "Darkness cannot drive out darkness; only light can do that. Hate cannot drive out hate; only love can do that."
I highly reccommend that you check out Prince Harry's full speech, which you can read here.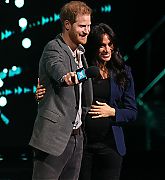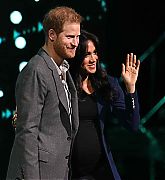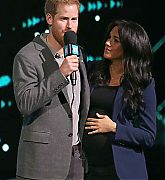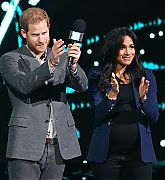 GALLERY LINK
Appearances & Engagements Photos > Engagements in 2019 > March 06 | WE Day UK