Meghan Markle is continuing her work to empower women and young girls.
The Duchess of Sussex was the featured guest at Tuesday's Women's Fund of Central Indiana event at the Indianapolis Marriott Downtown. Billed as "The Power of Women: An Evening with Meghan, The Duchess of Sussex," the benefit supported the Women's Fund mission to invest in the lives of women and girls in the state.
Meghan participated in a moderated discussion with Rabbi Sandy Sasso, an acclaimed writer and community leader, as part of the sold-out event. Sasso is the first woman rabbi ordained by the Reconstructionist movement and previously served at Beth-El Zedeck in Indianapolis. The conversation focused on women's empowerment and the importance of supporting young girls.
Ahead of the event, the organization wrote on its website, "Women's Fund is proud to welcome Meghan, The Duchess of Sussex, to Indianapolis. The Duchess is a mother, feminist and champion of human rights. She is a lifelong advocate for women and girls, a constant thread she weaves through humanitarian and business ventures."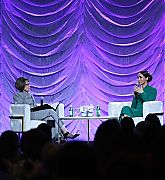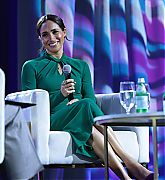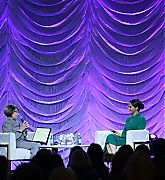 GALLERY LINK
Post royal life engagements (2022) november 29 | women's fund of central indiana event
Continue reading Meghan Markle Appears at Indianapolis Event in Support of Women's Empowerment